About our panel of experts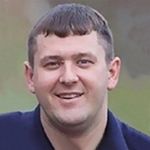 Rich Ainey, Client Solutions Consultant, Fiserv
In his role as client solutions consultant at Fiserv, Rich utilizes his experience in information technology and knowledge of financial services to deliver advanced solutions tailored to the needs of Fiserv clients. His extensive background in networking, systems administration, virtualization, voice over internet protocol (VOIP) and more ensures every variable in a cloud migration is taken into consideration.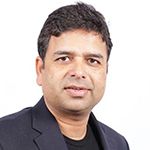 Manish Pandey, Senior Director, Business Development and Digital Strategy, Fiserv
Manish Pandey leads Systems Integration Services Product Management and Strategy at Fiserv where he is working with forward-looking Fintech capabilities and banking clients to collaborate and transform the banking consumer experience.  Manish has over 19 years of information management and electronic commerce industry experience in global environments. His strong strategic agility with an eye for detail helped in building, growing, and managing business initiatives in consumer engagement and digital banking.