Overview
Wealth Operations Automation helps your organization break free from the constraints of a paper-based environment with an automated solution that connects sales, front- and back-office operations, risk management and client services with core accounting and CRM functions. It can help you achieve improved acquisition and retention of clients, as well as improving operational efficiency with reduced costs.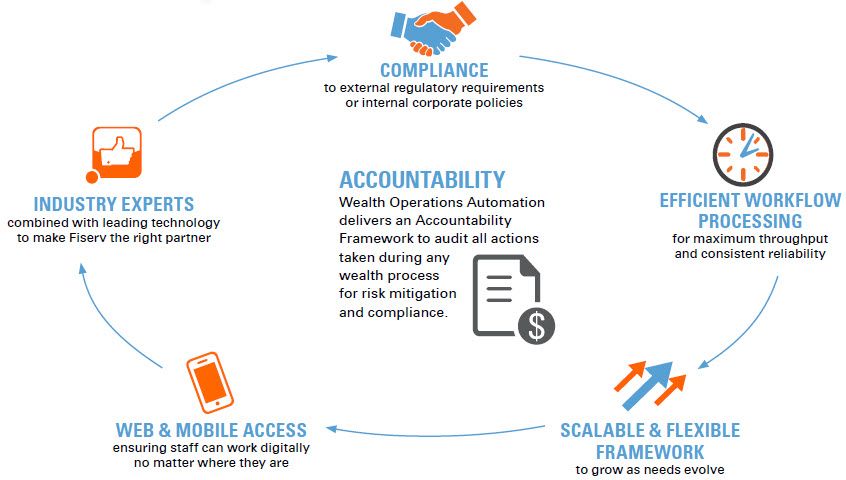 Using Wealth Operations Automation Helps Automate Client Onboarding so You Can Focus on Providing Excellent Service
With secure, paperless and automatic content routing and task tracking, your team can have instant access to the information they need to deliver the excellent service levels your clients expect.
Wealth Operations Automation integrates with your portfolio management system to help your users quickly access documents and data without leaving the familiar interface of their core application.