Overview
Using Delivery Manager greatly simplifies document packaging and delivery by reducing the time, labor, cost and risk associated with manually printing, sorting/stacking and physically mailing mortgage loan documents.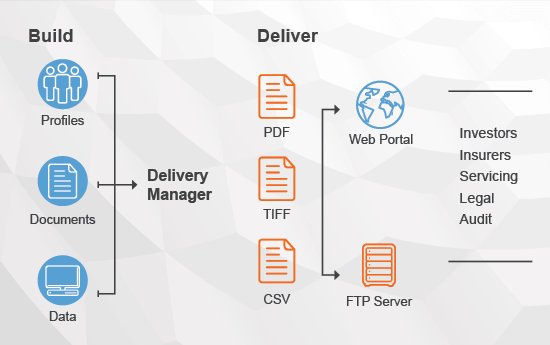 Build electronic loan packages based on user-defined profiles with Delivery Manager. It aggregates all appropriate data and documents in the user-specified stacking order and tracks documentation until delivery is completed.
Delivery Manager helps accelerate the delivery process through an automated, event-driven architecture, allowing you to configure how and when to collect and route mortgage loan documentation for final review and delivery.