With half of the U.S. adult population now banking via smartphones and tablets, according to a 2016 Javelin study, mobile banking has grown from an additional channel to the hub for all banking interactions.
There is newfound focus on the mobile-first consumer – a segment growing in size and power. Seventy percent of mobile bankers say that digital banking is sufficient for their needs, a percentage that rises to about 4 in 5 of every high-income mobile banker (those above $150,000 in annual income).
Financial institutions have responded to the shift to mobile banking by introducing new mobile services, and melding traditionally in-person procedures with mobile convenience, from speeding up ATM withdrawals and setting branch appointments to interacting with voice-based artificial intelligence.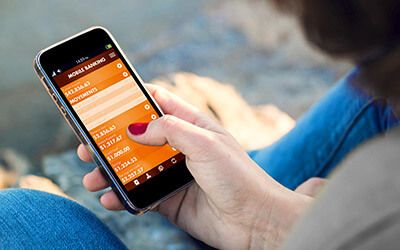 But today, offering a mobile app equates to table stakes. Today's challenge for financial institutions is to design mobile experiences that are both frictionless and secure.
Removing Friction From Mobile Banking
Why is it so important to keep the mobile user engaged with your app? Because when it comes to customer acquisition, every second counts. Every screen tap or keystroke your mobile app requires of a customer may contribute to abandonment – to the user leaving the app without completing the task at hand. Removing the friction from these mobile experiences may lead to more customers, more open accounts and more loan approvals.
And, if we look at the downward trend in the abandonment rate for financial services over the past few years, it seems banks are implementing frictionless mobile experiences. Global Banking & Finance Review recently reported that the overall online abandonment rate for financial services in 2015 clocked in at 59 percent – a significant year-over-year decrease from 69 percent in 2015.
Mobile Image Capture: A Key to Mobile Innovation
Mobile image capture has been a game changer in the fight against abandonment. Now that customer data can be captured from a photograph, consumers no longer have to type in their personal information – an especially taxing chore when using a smartphone.
But many financial institutions have yet to fully capitalize on the opportunities mobile capture has unearthed. Mobile account opening – allowing customers to open a new account or enroll for additional services via mobile image capture – is one such opportunity. Among the top 30 retail financial institutions in the U.S., support for mobile banking enrollment through a mobile device shot from 7 percent in 2014 to 30 percent in 2015.
Despite increased support, more than two-thirds of these top banks still require some online interaction to enable mobile banking. According to Javelin's most recent Mobile Banking Scorecard study, of the top 25 banks by deposit, only one, BBVA Compass, allows mobile enrollment in mobile banking using a mobile device. And, among this same group, just 15 percent allow customers to enroll in text banking through their mobile devices and none allows opening other accounts through their mobile apps. The opportunity, then, lies in the sizeable gap between supply and mobile-first customer demand for mobile enrollment.
Overcoming Legal and Regulatory Hurdles
The challenge that identity verification poses to online applications is one reason mobile account opening has been slow to market. By equipping a mobile app or website with mobile image capture, banks can enable their customers and potential customers to verify their identity by snapping a photo of their license with their mobile phones. Using optical character recognition (OCR), the right mobile capture solution can verify that the camera is taking a picture of an approved ID, such as a passport or license, by reading codes particular to each type of identification document.
It's a win-win scenario: The bank more effectively prevents fraud, and the customer is exempt from a potentially time-consuming in-person account opening. In addition to identity verification, OCR can automatically extract relevant personal data from the identification document, and then autofill the associated fields of the online application, saving even more time.
To Force an App Download, or Not?
The jury is still out on this one. Some banks have been able to subvert the one-login-fits-all approach by granting users streamlined access to certain information through their mobile apps without a login. If you only want to check your account balance, the reasoning goes, you shouldn't have to go through the login process just for that glance.
A mobile-optimized website is one possible alternative to offering an app. We know demand for mobile access to the web is on the rise – mobile searches surpassed desktop searches in 2015, according to Google. Yet too many sites still aren't optimized for mobile. You know these sites when you come across them on your mobile phone: their pages take a long time to load, and they don't display well on your phone's screen.
Learn More
Mobile banking opportunities will be a hot topic at Fiserv Forum 2017. Top Image Systems' CMO Andrew Pery spoke on the topic at Fiserv Forum 2016. Learn more about his Forum experience.

This article was contributed by Top Image Systems. Any opinions expressed are those of the contributor.