As the pace of change and innovation advances faster than ever, taking big ideas from concept to delivery is still fraught with friction in financial services. For entrepreneurial startups, managing compliance and breaking into established markets is prohibitive, and most financial institutions aren't built to make bets on internal projects that may never see the light of day.
Matching these two interests is the goal of the INV Fintech Accelerator. The program helps nurture fintech startups with funding, talent and potential, and connects them with an ecosystem of financial institutions that are in constant search of innovations to drive new experiences and value for customers.
INV Fintech has attracted big names in financial services, including lead partner Fiserv, and 11 financial institutions based in the U.S. and globally. The team includes venture capitalists, technologists and financial services experts, who offer mentoring, support and connections to the companies. Now accepting invitations for its sixth class, INV has accelerated 36 companies, including in areas such as financial advice, chatbots and secure payments.
As senior director of INV Fintech and senior editor of Bank Innovation, Philip Ryan has an insider's view into the companies and emerging trends in financial services. We caught up with Phil to discuss how fintech models are evolving, what sets a successful startup apart and why great fintech ideas can emerge into cross-border sensations.
Fintech has been an intimidating word for many financial institutions, which may see only competitive threats. Have you seen this evolve over the past few years with INV?
Certainly, it has evolved to where banks are at least curious about fintech, if not realizing that fintechs can provide at least some of their R&D. When we began INV Fintech, there was still an air of "disruption" in the startup space – the ambition was to beat the banks at their own game. Our view then, and it has been borne out, is that startups need the banks – and the banks need the startups!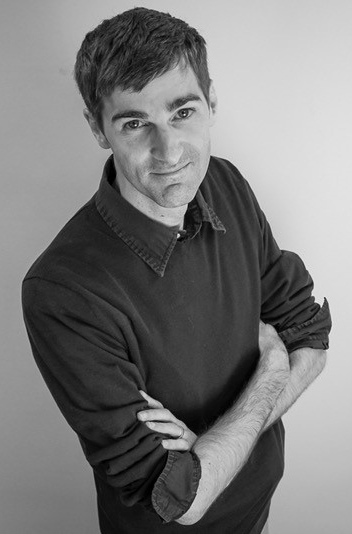 Some companies start out as B2C, then realize that in fintech, that's hard to scale. It's hard for fintech apps to scale because people don't talk about money with their friends, though Venmo is an indication this may be changing. We focus on the B2B or B2B2C aspect, and the most successful companies continue to develop their direct business even if they're concentrating on selling to banks. Debitize and EMTransfer are good examples of INV companies following this path.
Now that you're on the fifth class, what are some of the lessons learned from participants? What makes a fintech startup a successful candidate for INV?
First and foremost, the startup needs a great idea that can scale to become a large business and make a difference in the industry. The team needs to have the right expertise, experience and demeanor. The fintech sales cycle is long, so founders need to be energetic and ready to move at a moment's notice, while also remaining patient.
We've learned some ideas look great on paper or on the screen, but the demo tells a different story. One area we didn't pay enough attention to early on was funding. If a company lacks the funds to make it through another year of work, the team will be distracted by the need to raise funds instead of giving enough attention to the work we ask them to put into the accelerator. As for pitching to venture capital companies, you need a CEO who can tell a compelling story – with or without a great deck.
What are the hottest areas right now in terms of new applications from startups? How has this evolved and what's next?
It was striking to me that FinovateSpring, which took place in Silicon Valley a few weeks back, didn't feature any blockchain or cryptocurrency startups – zero. We also saw this in our application pipeline of 112 companies. Perhaps because the ICO (initial coin offering) market is cooling, startups are turning elsewhere. Even if those companies use distributed ledgers or tokens, they don't lead with that or describe themselves as a "blockchain company."