Never has the payments marketplace been so crowded. Thanks to new technologies and new competitors, consumers have so many payment options that card issuers are jockeying for position at the top of the wallet – or front of the phone.
To keep your card portfolio strong, it's critical to develop and nurture active cardholder relationships. With targeted campaigns based on your data, market trends and consumer behaviors, you can encourage your cardholders to spend more – and more often – with your card.
Get to Know Your Cardholders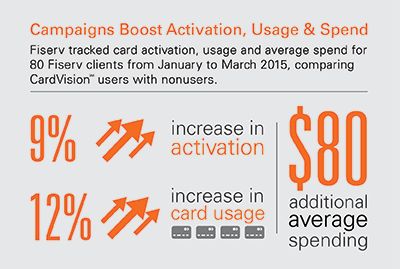 A good analytics tool can help you extract useful information from the data you already have. How many of your cardholders use mobile payments? Do you know how many are conducting EMV transactions? A good tool will help you better understand your portfolio, such as total usage per cardholder and which channels they use most.
Once you know who your cardholders are and how they use your card, you can build a strategy to encourage them to reach for your card first. A knowledgeable consultant can help you navigate trends and benchmark performance against your peers as well as the industry in general.
Push for the Next Level
Segmenting cardholders based on their usage level can help you understand where each cardholder is in the life cycle of their relationship with you. The goal is to have sustained growth, not just a temporary increase.
With targeted campaigns, you can entice each segment of cardholders with the offers that are most likely to interest them. By always working to move each cardholder to the next level, you remain engaged with cardholders, which helps build stronger loyalty and deepened relationships.
Look Beyond Number of Transactions
A common mistake that many financial institutions make is relying only on the metric of low transactions to determine cardholder engagement. While you definitely want to focus on getting low users to choose your card more often, don't forget about the high-volume users. There's always room for improvement.
Look at how much per transaction your cardholders are spending. Are they using your card only at certain locations or for certain kinds of purchases? When developing campaign strategies for increasing spend – not just usage – you should take a variety of motivations into consideration. Also, some cardholders may respond differently to different tactics, so a customized approach works best.
Focus on the Long Term
A strong card portfolio is about more than how it's performing today. Using campaigns to create meaningful touchpoints with cardholders throughout the life cycle of the relationship – from the newly active user to the super user – can help ensure your portfolio continues to be profitable in the future.