Consumers are gravitating to the ease and convenience offered by mobile banking, yet many financial institutions remain unsure of the channel's impact on bottom-line revenue. In particular, according to a new Fiserv study, there is a strong correlation between mobile banking usage, debit and credit card point-of-sale transactions and ATM usage.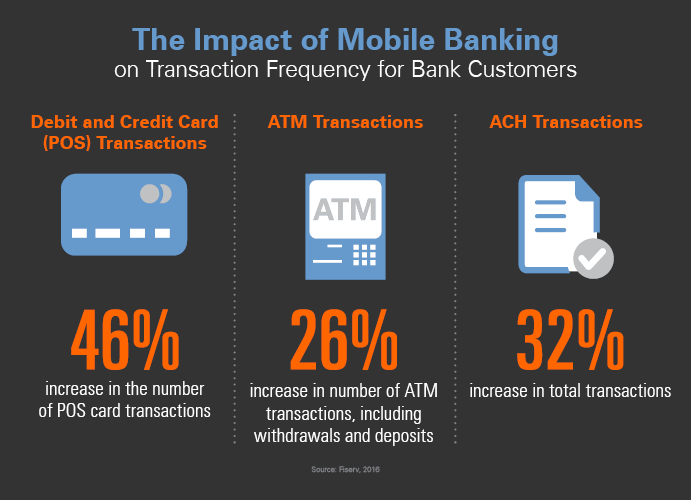 Fiserv compared the number and frequency of transactions in the three months before and after consumers enrolled in mobile banking. Although existing mobile banking users account for 14.4 percent of the customer base in the banks studied, they drove more than 39 percent of the total point-of-sale (POS) spend. When consumers can check their balances on their smartphones when they're out and about, it may lead to increased spending of available funds. And of course, increased card usage means more incremental interchange revenue for financial institutions.
The year-long analysis of select banks and credit unions using the Mobiliti™ banking and payments solution from Fiserv sought to quantify the tangible returns generated by engaged mobile banking users, as well as the potential benefit of increased adoption.
Read Mobile Banking Adoption: Where is the Revenue for Financial Institutions? to learn more about the study's findings, including the specific returns on the mobile investment related to product usage, transaction frequency, attrition rates and revenue generated.
For further insight, attend Mobile ROI Insights From the Bank of Ann Arbor and other sessions dedicated to mobile banking at Fiserv Forum 2016.