NBA legend and entrepreneur Earvin "Magic" Johnson and Alan Mulally, president and Chief Executive Officer, The Ford Motor Company (2006-2014), will join Jeff Yabuki, Fiserv president and CEO, as featured speakers at Forum.
Earvin "Magic" Johnson
Johnson will share his life lessons at Forum, answering audience questions on leadership and team building. The business magnate has successfully parlayed his skills and tenacity on the basketball court into the business world, propelling his company to be named the No. 1 brand in urban America. Johnson is a two-time basketball Hall of Famer, Major League Baseball owner, entrepreneur and philanthropist.
Johnson is one of only seven players to win an NCAA Championship, an NBA Championship and an Olympic Gold Medal. After his astounding success as a player, he formed Magic Johnson Enterprises to provide high-quality products and services to ethnically diverse and underserved urban communities. Johnson is noted for his former Starbucks partnership, which served as a catalyst for redevelopment in urban communities.
Alan Mulally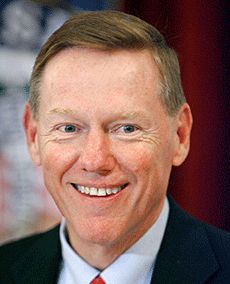 Mulally will examine how operational leadership, strategic teamwork and a single cohesive vision can impact an organization. As president and CEO of Ford Motor Company, he led one of America's greatest corporate turnarounds, engineering Ford's transformation into one of the world's leading automobile companies and the No. 1 automobile brand in the U.S.
Mulally guided the company in working together toward a compelling vision by leveraging a comprehensive strategy and implementing a plan to deliver profitable growth. Prior to joining Ford, Mulally served as executive vice president of The Boeing Company, president and CEO of Boeing Commercial Airplanes and president of Boeing Information, Space and Defense Systems. He currently serves on the board of directors of Alphabet Inc., parent company of Google.
Visit the Forum website to learn more about these industry leaders, register and check out additional sessions.