While technology is important in transforming a branch, it is just as important to understand why you are making the change – and when and how you should engage your customers and employees. In the end, it's not just about transforming a physical space – it's a mindset and a journey.
People increasingly want a brick-and-mortar experience that merges with the digital channel – and fits seamlessly into the way they live and manage their money. Any changes to your financial institution must bring value to consumers. Beyond physical changes, a transformation includes market analysis, networks, technology, people, marketing and many other factors that impact a financial institution's strategy.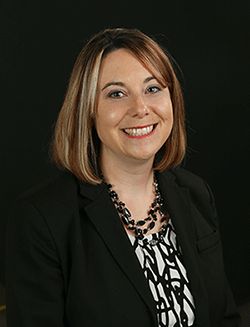 In 2008, TS Bank began a transformation based on reinvesting in the community and improving the customer experience online and in the branch. Headquartered in Treynor, Iowa, TS Bank has six locations in four communities and banking assets of $288 million. As part of its transformation, last year TS Bank opened a new branch in a new community. The branch is a mix of personal service and new technology, including interactive teller machines, that brings a new level of convenience and access to the community.
We asked Christy Baker, COO for TS Banking Group, about the transformation.
Where should a financial institution start a transformation?
Start with "the why." Why do people work at your financial institution and why do they stay? What is your passion and your common goal? Why do people choose you over the competition?
For TS Bank, our transformation is really about who we are in the community. It started with our leadership's decision to donate 10 percent of our pre-tax income, and our purpose, which is to ignite prosperity in each of the communities we serve. Transformation isn't just about technology, it's about a state of mind and how we view our clients. It's not about branch hours; it's about helping a parent make a deposit when the kids are in bed and the branch is closed. We see our clients for who they are – people who have dreams and aspirations tied to the funds they've entrusted to us. You have to view every change you make in light of how it impacts your client and the community.
How can staffing decisions impact a branch transformation?
Finding the right people is the crucial part of the equation. For universal banker positions, look for people who are outgoing, can look someone in the eye and are active listeners. It's all about finding that connection with the client. That's what community banking is all about. As we've journeyed through our transformation, we're getting better at recognizing people who can make a lasting, intentional and personal connection with others.
How did your transformation bring value to your clients?
A banking relationship should be mutually beneficial. Our clients earn interest and rewards, enjoy an optimal online and mobile experience, and have access to technology not always found at community banks of our size.
TS Bank adds value with a renewed emphasis on giving back to our communities, including a statewide financial literacy program for children, called TS Institute. We've transformed our mindset: TS Bank is successful because we have wonderful clients. How do we then thank them and the community for this success? This is our why – the heart – behind our transformation.
Interested in learning more? Attend Branch Transformation Beyond Technology at Fiserv Forum 2016, which features sessions dedicated to consumer banking.