Future financial services innovations are easy to spot – they increasingly start as cutting-edge consumer tech that mainstreams through our homes and smartphones. Biometrics, voice assistants and virtual reality are just a few of the digital-enabled experiences changing how we live, work and eventually bank. Once people are accustomed to asking Alexa to turn on the lights or order a pizza, financial activities like checking balances and paying the cable bill are natural expectations.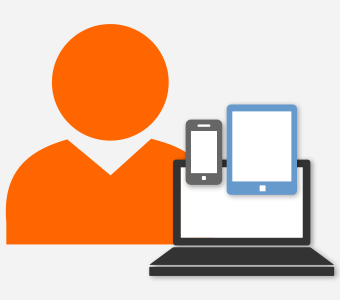 The challenge now in financial services is that consumer technology innovation and adoption are advancing faster than ever before. Banks and credit unions are expected to roll out new services faster than in the past and at the same time, everything must seamlessly connect and adhere to the highest levels of reliability and security.
Keeping pace in this landscape requires a thoughtful approach beyond rolling out any single product or service. It requires another kind of innovation that quite literally starts at the core: an enterprise services framework. This standards-based approach to integration enables introduction of change faster – with less business disruption – while providing a more seamless consumer experience between old and new.
In a typical IT environment, each new change introduces cost and complexities because the potential connection points between new systems, technologies and business processes are compounded. Over time, this creates friction that slows an institution's ability to innovate or even make routine upgrades. An enterprise services framework reduces that complexity by providing a standards-based approach for implementing change and innovation.
This approach translates into a better overall experience. Customers expect to move seamlessly from one channel to the next – from mobile to the branch, branch to call center, online to mobile. An enterprise services framework enables this experience and provides the standard for connecting new capabilities, such as voice banking, to multiple relevant touchpoints – mobile devices, wearables and integrated teller – at one time. It's a more sustainable entry to introduce new innovations that also enables a more consistent experience for the consumer.
Longer term, innovation and consumer adoption will continue to evolve, inevitably in places that no one predicted. For instance, digital, social and mobile interactions are creating enormous amounts of data. As financial services and technology evolve from just collecting data to using it for real-time customer engagement, there are important possibilities for the experience and implications for the IT infrastructure to enable it. The flexibility to adapt to this type of enterprise-wide change is possible with an agile framework.
The fintech future is bright for financial institutions and consumers. While new innovations may be changing the business of banking, the core mission of banking has never been more relevant. A flexible core platform based on an enterprise services framework enables financial institutions to sustain the pace of innovation and deliver the financial experiences that are essential to people's lives today and into the future.