About our panel of experts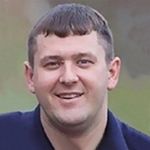 Rich Ainey, Client Solutions Consultant, Fiserv
In his role as client solutions consultant at Fiserv, Rich utilizes his experience in information technology and knowledge of financial services to deliver advanced solutions tailored to the needs of Fiserv clients. His extensive background in networking, systems administration, virtualization, voice over internet protocol (VOIP) and more ensures every variable in a cloud migration is taken into consideration.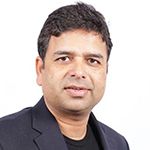 Manish Pandey, Senior Director, Business Development and Digital Strategy, Fiserv
Manish Pandey leads Business Technology Services Product Management and Strategy at Fiserv where he is working with forward-looking Fintech capabilities and banking clients to collaborate and transform the banking consumer experience.  Manish has over 19 years of information management and electronic commerce industry experience in global environments. His strong strategic agility with an eye for detail helped in building, growing, and managing business initiatives in consumer engagement and digital banking.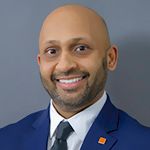 Nayan Patel, Vice President, CyberSecurity Practice, Fiserv
Nayan Patel is responsible for finding best-of-breed technology partners and solutions to enable Fiserv clients to secure their technology environment and focus on their core business. Nayan currently leads the Fiserv alliance with BlueVoyant, which offers a comprehensive, state-of-the-art cybersecurity solution designed specifically for financial institutions. He has spent the previous 15 years running technology organizations in the financial solutions space. In his most recent role, Nayan was Vice President, Data Center Operations at Fiserv responsible for providing core and digital services to over 500 banks and credit unions in data centers located across the United States and Canada. In this role, Nayan was responsible for providing platform availability, performance, scalability, compliance and overall data security to over 10 million consumers of financial services technology.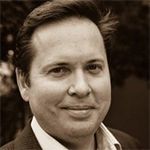 Domenic Ravita, Vice President, Field CTO, Product Marketing, MemSQL
Domenic Ravita has 23 years of experience across consulting, software development, architecture and solution engineering leadership. He brings product knowledge and a senior technical perspective to field teams and customers. He has experience in distributed, in-memory data grids, streaming analytics, integration and data science.