Environmental Footprint
At Fiserv, we understand the significance of climate change and the influence it has on how we operate. It is central to our values that we do all that we can to minimize the impact of our operations on the environment.
Energy and Emissions
Fiserv is committed to responsibly managing our business operations to serve our clients. Our efforts to reduce energy use and greenhouse gas (GHG) emissions allow us to reduce our impact while saving costs.
As part of our 2021 CDP Climate Change Questionnaire submission, we updated our GHG emissions baseline to reflect the combined operations of Fiserv with the 2019 acquisition of First Data.1 Emissions are detailed in the accompanying tables. 2021 was the first year we expanded Scope 3 GHG emissions reporting to include categories beyond business travel, and we continue to evaluate our Scope 3 emissions data sources and identify which categories are most material to our business.
With insight into our energy and emissions data, we are developing solutions to reduce our footprint, including evaluating how we develop new facilities, book business travel and consolidate our data centers. Currently, much of our savings comes from projects with environmental benefits that are efficient from a business standpoint. For example, in 2022, we plan to roll out an educational training on how business travel affects our GHG footprint, an important impact to consider as we return to the office.
Developing an inventory of our GHG emissions following the acquisition of First Data was an important first step in understanding our emissions baseline. We are currently evaluating a low-carbon transition plan, which will help us take a systematic approach to setting measurable greenhouse gas emissions reduction targets. We expect to set an initial GHG emissions reduction target on or before publication of our 2022 report, as part of a larger effort to develop our decarbonization roadmap.
1Fiserv follows the Greenhouse Gas Protocol Corporate Standard to define and calculate its GHG emissions. Scope 1 emissions are direct GHG emissions that occur from sources owned or controlled by Fiserv and consist of natural gas, fuel usage from generators and boilers, estimated fuel use from fleet vehicles, and refrigerant data. Scope 2 emissions are indirect GHG emissions associated with the purchase of electricity, steam, heat, or cooling. Scope 3 are other indirect GHG emissions not covered by Scope 1 or 2. Fiserv currently reports on fuel-and-energy activities not included in scope 1 and 2, business travel, and downstream transportation and distribution in its Scope 3 emissions footprint. Fiserv is continually working to improve GHG inventory completeness and accuracy.
Fiserv continues to invest in emissions reduction strategies that will contribute to our overall decarbonization strategy, including:
Upgrading data center equipment to more energy-efficient versions. As data center equipment comes to the end of its life, the data center team considers energy efficiency in every replacement made, including mechanical and electrical infrastructure equipment, UPS (uninterruptable power supply) system upgrade and computer room AC units
Efforts to move to chillers that use refrigerants with lower global warming potentials, as data center chillers are replaced
Recycling most office paper and printer supplies
Leveraging technology to enable face-to-face meetings and expand work-from-home options. These capabilities enable us to limit the environmental impact of extensive travel and commuting and have been a part of Fiserv policy since prior to the pandemic
Emissions
Category
Metric Tons
CO2e
Scope 1
19,288
Scope 2
121,968
Scope 3
50,149
Scope 3
Emissions Category
Metric Tons
CO2e
Category 3:
Fuel and energy-related activities

(not included in Scopes 1 and 2)

29,216
Category 6:
Business travel
13,866
Category 13:
Downstream leased assets
7,067
Total Energy Consumption in FY 2020
MWh from
non-renewable sources
MWh from
renewable sources
Consumption of fuel
10,060
0
Consumption of purchased or acquired electricity
270,978
0
District heating
2,521
0
Self-generated, non-fuel renewable energy
0
541
Natural Gas (MWh)
68,500
0
Total MWh
352,060
541
Waste and Recycling
We seek to reduce the waste footprint of our facilities and employees. To encourage reductions in waste, we have reduced the number of copiers in our North American offices to encourage less printing, an initiative that will continue in 2022. While we do not track every waste stream, we do work with third-party document storage providers to shred and recycle our paper waste. In 2021, we sent 250,000 short tons of paper to our third-party document storage providers to shred and recycle our paper waste.
In addition, a core strategy underlying our business activities is the digitization of transactions. By applying technology to the business needs of the financial services industry, we have replaced paper with electronic payments and files and physical shipments with electronic transmissions. By applying the principle of scale to activities that were once conducted at individual institutions, we lower overall resource consumption for such resource-intensive activities, reducing our waste production.
In addition to paper recycling, we have an e-waste program in place to recycle and resell old technology through an outside vendor. Lastly, we work to repair and refurbish point of service equipment when possible. In 2021, we repaired over 127,000 units, which was a 20% increase over 2020. When refurbishment or resale is not possible for old technology, we utilize accredited recycling vendors for disposal.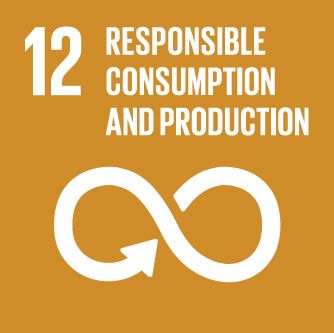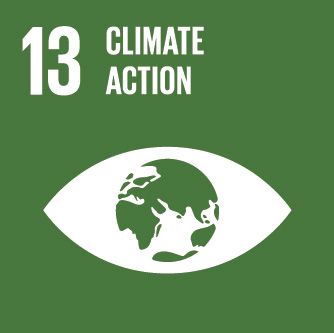 Secure Shred Recycle Program
E-Waste Recycle Program
48%Plastic
43%Steel
5%Aluminum
2%Glass
<1%Copper
<1%Gold
<1%Palladium
2022 Waste-Related Goals
Develop a waste report system for owned locations
Conduct a waste audit of one of our larger sites to assess our waste footprint
Standardize our recycling program
Employee Engagement
Increasing employee involvement is important to advancing our environmental sustainability initiatives. Employee environmental efforts are led by our facilities team. The facilities team leads engagement with property managers and waste disposal companies to carry out our environmental goals. We also work to educate employees on recycling and centralizing trash initiatives, supporting green vendors and our emissions data and reduction goals. In 2022, we plan to expand our intranet real estate page to provide educational materials for our associates.