Making a Difference
Our approach to philanthropy and associate and community engagement encourages thoughtful, strategic investment in where we choose to deploy our time, resources and talent. The desire to help others begins with our genuine concern for our associates, clients, partners and communities.
The ability to respond to real-time challenges in our business and community sets us apart in making a difference.
We have been involved with disaster recovery and the fight against poverty and hunger, and have provided ongoing relief to our associates and communities during the COVID-19 pandemic.
Our philanthropic donations totaled over $6 million to more than 180 organizations globally, relying heavily on our global ERGs for guidance regarding with whom we partner.
We also announced several multi-year, multi-million dollar partnerships, including the Institute for Veteran and Military Families (IVMF) at Syracuse University, the Girl Scouts of the USA, and the Russell Innovation Center for Entrepreneurship.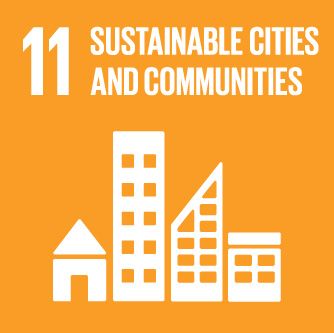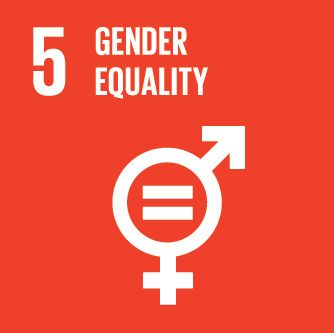 $600K
During our fourth quarter of Season of Giving, associates, along with a corporate match from Fiserv, donated almost $600,000 to over 1,200 community groups globally and volunteered more than 3,500 hours. Donations on Giving Tuesday, when Fiserv double-matched donations made by associates, represented almost $400,000 of the entire campaign total.
Back2Business
We believe that companies can be platforms for good and play an important role in supporting the communities where we live, work and shop. We are especially focused on helping small businesses, which are often the heartbeats of their communities, providing jobs, commerce and essential services to their friends and neighbors.
Small businesses aren't just in the neighborhood. They are the neighborhood.
In 2020, Fiserv launched its Back2Business initiative to support minority-owned small businesses, which were hit especially hard during the pandemic. We originally planned to commit $10 million to support these businesses, but we increased our commitment to $50 million when we saw the program's impact. Combined with business advice and technology support, these grants strengthen small, diverse businesses and communities by providing resources when they are needed most. Since inception, the Back2Business program has provided direct grants to businesses in 12 U.S. cities, and expanded internationally into the U.K.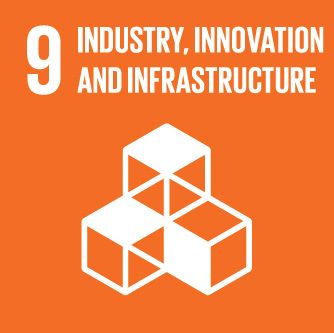 The Back2Business program offers more than grants – award recipients also receive crucial resources including:
Financial support: Grants assist small businesses as they navigate the pandemic's impact on their operations
Expertise: The program provides complimentary mentorship, subject matter expertise, and business coaching to assist with growth and entrepreneurial decisions
Technology: Fiserv offers discounted pricing on merchant processing services and hardware, including our portable POS device, Clover Flex
Our partnership with Howard University focused on investment in an Inclusive Incubator Partnership with Howard University and Humble Ventures. Our sponsorship supported 40 entrepreneurs, who went through a six-week curriculum, including a seminar on our POS system, Clover, and culminating with a pitch competition where four small, diverse business owners were awarded grants totaling $40,000.
Having Fiserv as a partner is a real game changer for the Atlanta Black Chambers. One of the most urgent critical areas where the Black business community must close the gap is technology and innovation. Fiserv solutions make it possible for Black entrepreneurs to deliver a high-quality modern customer experience. This makes us more competitive, profitable and most importantly sustainable. Melvin M. Coleman Executive Director, Atlanta Black Chambers
Notable U.S. Back2Business Programs in 2021
In May, for Asian-American and Pacific Islander Month, partnered with the New York Mets to award 10 grants to Asian-American small businesses in Queens
In September, at the Congressional Baseball Game, we launched the Back2Business program in the D.C., Maryland and Virginia areas, specifically recognizing Hispanic and Latino-owned small businesses
From January to March, completed rollout in initial six cities; held two separate events in Milwaukee with the Bucks to celebrate Black History Month and Women's History Month
In June, participated in the commemoration of the 100th anniversary of the Tulsa Race Massacre, which destroyed Black Wall Street, by awarding four grants to small, diverse businesses; launched the Texas and Oklahoma portal as part of our Juneteenth recognition
In November, we celebrated Veterans Day with the Miami Dolphins by providing three Back2Business grants to veteran-owned businesses
At a time when America's small businesses need our support and solidarity more than ever, having a trusted financial partner like Fiserv in the NGLCC network brings much-needed experience and resources to the 1.4 million LGBT business owners we empower across America. Together, we help Fiserv find the most innovative solutions for their supply chain needs and help them invest directly in supporting our innovative, job-creating LGBT entrepreneurs. We look forward to many impactful collaborations in 2022 and beyond! Justin Nelson Co-Founder & President of the National LGBT Chamber of Commerce
In total we have provided more than 1,400 $10,000 grants to small, diverse businesses.
In 2021, we partnered with over 75 community partners to co-host events supporting small, diverse businesses, and hosted monthly educational webinars.
In mid-2021, we expanded the Back2Business program into the U.K., where we awarded more than 170 grants, $1 million of which were given out during U.K. Black History Month in October.
Our Back2Business initiative is enhanced by our community partners. These partners act as liaisons to connect small, diverse businesses to resources on the ground.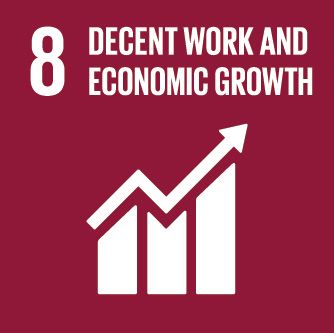 Incubators and Resource Providers:
African American Credit Union Coalition
Atlanta Business League
Blavity
Bunker Labs
Girl Scouts of the USA
Goalsetter
Humble Ventures
Institute for Veterans and Military Families
National Black MBA Association
Official Black Wall Street
Renaissance Entrepreneurship Center
Russell Innovation Center for Entrepreneurs
Sherman Phoenix
University of Georgia Small Business Development Center at Morehouse College
Certifiers:
Disability:IN
Illinois Office of Minority Economic Empowerment
The National Black Chamber of Commerce
National LGBT Chamber of Commerce
The National Minority Supplier Development Council
National Veteran-Owned Business Association
Women's Business Enterprise National Council
Chambers of Commerce:
African American Chamber of Commerce of Central Florida
African American Chamber of Commerce of Wisconsin
The Atlanta Black Chambers
Brooklyn Chamber of Commerce
Broward County Chamber of Commerce
Georgia Hispanic Chamber of Commerce
National LGBT Chamber of Commerce
Nebraska Hispanic Chamber of Commerce
United States Hispanic Chamber of Commerce
Wisconsin Veterans Chamber of Commerce
Veteran Business Support
There are a variety of small business solutions and resources that Fiserv has designed to support veterans. In partnership with the Institute for Veterans and Military Families (IVMF) at Syracuse University, Fiserv is a founding member of the Coalition for Veteran Owned Business (CVOB), a first-of-its-kind national initiative to support the success of businesses owned by veterans, service members and military spouses.
The CVOB provides access to entrepreneurial education and training, small business resources and solutions, and commerce and supplier opportunities.
In addition to supporting the CVOB, Fiserv has committed over $14 million with the IVMF, sponsoring an Entrepreneurs Bootcamp for veterans with disabilities and the annual Veteran EDGE Conference, the largest annual convening of veteran-owned businesses in the country, and powering the annual Vet100 awards dinner, a celebration of the Top 100 fastest growing veteran-owned businesses in the country.
Beyond supporting the IVMF, Fiserv also engages the military entrepreneurship community holistically through partnerships and engagement with other national and regional organizations like the Dog Tag Bakery Fellowship Program, the National Veteran-Owned Business Association, Bunker Labs, Rosie's List, the Wisconsin Veterans Chamber of Commerce, VETLANTA and more.
Fiserv also honors military service with special business offers for veteran and military spouse business owners, including discounts on Clover products, reduced processing fees, and free processing on Independence Day and Veterans Day, while providing access to technology support, coaching, chamber of commerce affiliations, grants and a national network of resources for military-connected entrepreneurs.
A steadfast commitment to the growth of the IVMF and its 13 national, veteran-serving programs is a testament to the value Frank Bisignano and Fiserv see in our nation's veterans and their families. Fiserv recognizes the critical nature of public/private partnerships and serves as a trailblazer for other companies to learn from and follow suit. We are grateful for the continued commitment to the IVMF which will fuel new and exciting collaborations in support of those who have worn the uniform of our nation and their families. J. Michael Haynie Executive Director of the IVMF and Vice Chancellor for Strategic Initiatives and Innovation at Syracuse University
Supplier Diversity
Fiserv is committed to integrating supplier diversity into our strategic sourcing and procurement processes to generate efficiency and innovation and to increase opportunities for diverse suppliers. We support a diverse marketplace through proactively developing supply chain relationships with qualified and certified minority-, woman-, disabled-, veteran- and LGBT-owned businesses as well as small businesses. One way we advance the goals of our supplier diversity program is by providing all global sourcing associates with the proper tools to identify certified diverse-owned suppliers. We also place supplier diversity champions within each of our sourcing groups to facilitate diverse sourcing. We prioritize the use of diverse-owned companies that are part of Fiserv programs such as Back2Business, which delivers recognizable community impact.
In the coming year, we plan to advance global supplier diversity by developing programming and encouraging diverse technology entrepreneurs through investment, education and incubation programs. Our commitment to expand procurement opportunities for diverse-owned businesses is championed at all levels of the organization.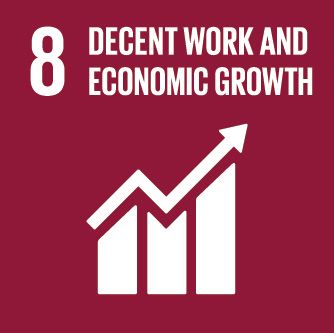 Fiserv supplier diversity program increases shared business value and is committed to:
Encouraging supplier competition in price and service levels
Showcasing commitment to the economic growth of diverse communities
Establishing new channels for procuring goods and services
Increasing exposure to new demographic segments
Accessing creative new ideas to enable innovation through collaborative partnerships
Improving corporate culture, supporting social responsibility, and retaining and attracting small, diverse businesses within our vendor population
Engaging with suppliers that prioritize supplier diversity within their supply chain
Supporting the small, diverse business ecosystem holistically through a collaborative community investment strategy including grants, coaching, and access to technology and networking opportunities. We partner with incubators, accelerators, advocacy organizations, chambers of commerce, academic institutions and community organizations to connect small, diverse- owned businesses to resources on the ground in their communities
Fiserv Cares
The Fiserv Cares Fund provides charitable grants to associates who have experienced hardships due to qualified disasters, as well as to charitable organizations in the communities where Fiserv associates live and work.
In 2021, in India, Fiserv and its associates donated nearly $1 million to make live-saving equipment, such as ventilators, X-ray machines, neonatal ventilators and oxygen machines, available to those in need in public hospitals in New Delhi, Pune, Chennai, Bengaluru and Mumbai.
Our offices in Colombia, Mexico and Panama focused on supporting three nonprofits: the Cultivating Smiles Foundation, which provides safe home environments for girls at high social risk; Nurture a Child, which works with rural communities to assist with projects that contribute to social, economic, and environmental development; the Open Doors Foundation, which helps food-deprived populations access quality nutrition.
In APAC, we significantly increased our engagement with the communities in which we work during a time they have needed us most. We focused on increasing engagement with associates in the spirit of volunteerism and saw an increase in associate participation in virtual volunteering opportunities that gave back to the diverse communities of the APAC region.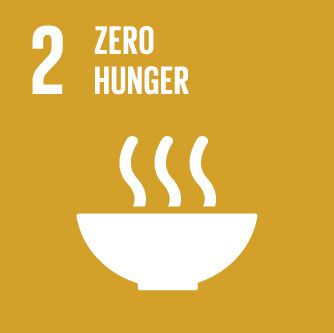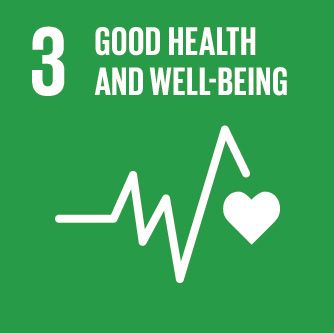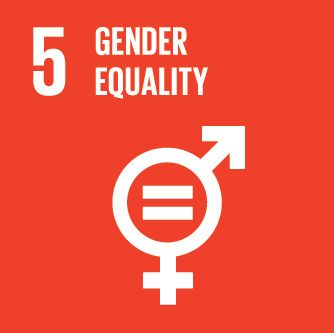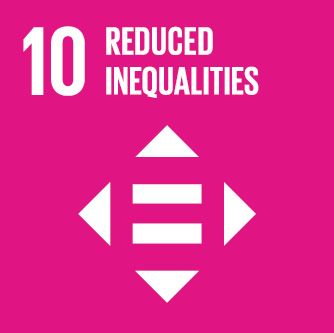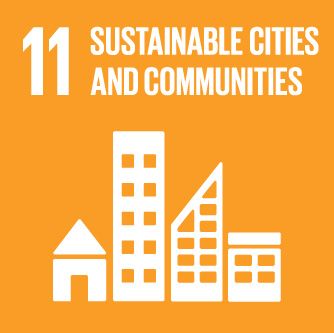 Fiserv Gives Back Program
Our associates are encouraged to pursue personal purpose through community engagement. We support our associates in giving back, including through the Fiserv Gives Back program, an associate-driven engagement opportunity that can bring positive change to a community. Benevity sponsors the Fiserv Gives Back portal, which allows associates to make monetary donations to charities and nonprofit organizations of their choice, search for volunteer opportunities and take action by participating in activity-based missions. All participation is voluntary and offered to associates globally as a company-sponsored benefit.
Throughout the year, Fiserv sponsors matching campaigns during which associates' donations are matched up to a stated annual amount. In 2021, Fiserv hosted three corporate matching campaigns that solicited support for financial literacy, diversity and inclusion and our global season of giving campaign.
In 2021, utilizing our Fiserv Gives Back portal and with a Fiserv match, more than 2,000 associates donated nearly $1 million and over 8,000 volunteer hours to over 2,000 causes.
2021 APAC, EMEA and LATAM Gives Back
APAC
More than 20 causes supported
Volunteers from Fiserv Singapore cycled almost 1,000km for children with chronic illness and their families and associates raised money to support a Fiserv client, Club Rainbow in Singapore
Over 50 events dedicated to advance diversity and inclusion
One full month dedicated to sustainability awareness, including a Zero Waste photo challenge to encourage virtual cleanup and reduction of single-use plastics in our daily lives
EMEA
Nearly 5,000 volunteer hours
Thirteen events held supporting seven causes aligned to Fiserv goals
LATAM
More than 10 community partnerships
Ten events held with more than 1,500 participants
We continue to increase our engagement with the communities in which we work, during times when they need us most, engaging more and more of our associates in the spirit of volunteerism. Few things are more gratifying than giving back to the diverse communities in our region. Ivo Distelbrink EVP and Head of Asia Pacific
In 2021, Fiserv provided more than $650,000 to support associates globally for financial hardships related to COVID-19 and other declared disasters through the Fiserv Cares program, including more than 500 individual grants and additional specially targeted support to our teams in India as they dealt with India's second wave of COVID-19, providing $250,000 in direct donations to the United Way of Mumbai. In total, support for relief to our associates and community partners was more than $2 million in 2021.